LG appoints Midwich MiSupport as official LED service and repair centre
Midwich and its specialist LED division, PSCo, are pleased to announce they have been appointed as LG's authorised service and repair centre for LED products, delivered through its value-added service department, MiSupport.
The enhanced partnership will see Midwich become the official service partner for in- and out-of-warranty repairs in the UK and Ireland, acting on behalf of LG Business Solutions.
PSCo, part of the Midwich Group, is already the official distributor and accredited technical and service delivery partner for LG LED across the UK & Ireland.
Michael Mclewee, UK & Ireland LED Sales Manager at LG, said "We partnered with Midwich's MiSupport because it has enabled us to widen our support coverage and will provide resellers with a clear process for LED product repairs.
"As our authorised service centre, channel partners will receive the best possible support services for complete peace of mind when purchasing LG LED."
LG LED customers will now get access to the value-added services from MiSupport, which now completes and further enhances the end-to-end buying experience for customers with best-in-class support offering from MiSupport.
The agreement permits Mi Support to provide UK warranty repairs on behalf of LG for clients and provide optional extended warranty and onsite assistance services including setup and de-rig.
Jon Dew-Stanley, director of Technical, Services and Support at Midwich added: "We are pleased to have been selected by LG to become their official UK LED service and repair centre. This enhanced partnership will give customers access to the full aftercare package from MiSupport, which includes our enhanced warranty, technical assistance, helpdesk support and LED pixel repair service. We have you covered every step of the way."
Currently, MiSupport has 3,710 warranty contracts live with the helpdesk operating 24 hours, five days a week managing 80,000 technical support tickets per year.
The latest LG LED products including the LAEC 136" All-In-One Smart display and the LSCB Ultra Slim Series, including a 1.2mm Full HD display and a stunning true curve LED design, can be seen at Innovation House, the Group's state-of-the-art experience centre in Bracknell.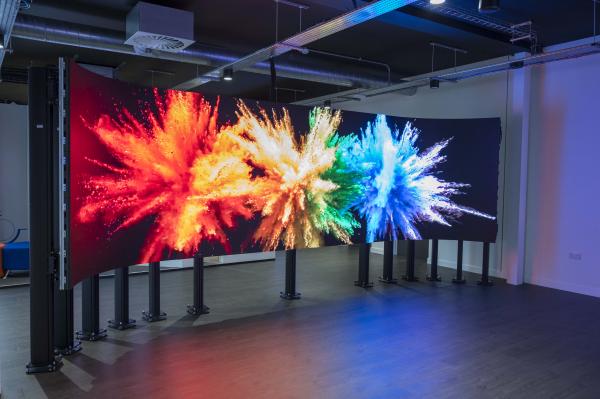 For more information, contact the MiSupport team on misupport@midwich.com or 01344 959444.